Book publicist Scott Lorenz is President of WestWind Book Marketing, a public relations and marketing firm with a special knack for working with authors and entrepreneurs to help them get all the publicity they deserve and more.
Lorenz works with bestselling authors and self-published authors promoting all types of books, whether it's their first book or their 15th book. He's handled publicity for books by CEOs, Navy SEALS, Homemakers, Fitness Gurus, Doctors, Lawyers and Adventurers. He's generated media coverage for numerous genres including, fiction, health, romance, business and children.
Scott Lorenz is a regular contributor to THE SAN FRANCISCO BOOK Review, Small Business News by PR Newswire and articles from his blog The-Book-Publicist.com are distributed to thousands of authors across multiple platforms each month including the Independent Book Publishers Association and (APSS) The Association of Publishers for Special Sales. Lorenz is frequently quoted in the press with appearances MarketWatch, TheStreet.com, as well as other influential media outlets.
Lorenz has conducted book marketing classes at the Learning Annex in New York City. He's been a featured marketing expert on America Online and interviewed by many media outlets both in the US and Europe about publicity and promotion, including The Wall Street Journal's Startup Journal, and French Channel 5. His clients have been featured by Good Morning America, CNN, ABC Nightly News, Nightline, TIME, PBS, Los Angeles Times, USA Today, Investor's Business Daily, Wall Street Journal, Washington Post, Howard Stern, Family Circle, Woman's World, and Entrepreneur, and many more.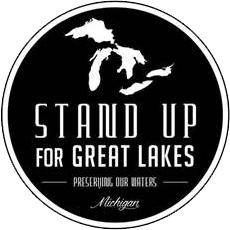 Lorenz has also handled public relations and marketing for numerous doctors, lawyers, authors, inventors and entrepreneurs since 1980, and is an integral part of the marketing strategy for many clients.
WestWind Book Marketing is a proud partner and supporter of Stand Up for Great Lakes and organization dedicated to preserving and protecting our planet's greatest resource, fresh water. https://www.StandUpforGreatLakes.com.
Learn more about WestWind Book Marketing's approach at https://westwindbookmarketing.com/. Or, if you would like a proposal to fill out the form below.

Would you like help promoting your book?
If so, tell us a little about your book. What is the title? Do you have a publisher? What is the publish date? How many pages is your book? What is the cost? Do you have web site? What is your specific goal I.E., to make money, raise awareness, get the attention of an agent or publisher, sell the story to a movie or TV studio or something else?
Submit the form below with this information and we'll get back to you as soon as possible. Thank you!