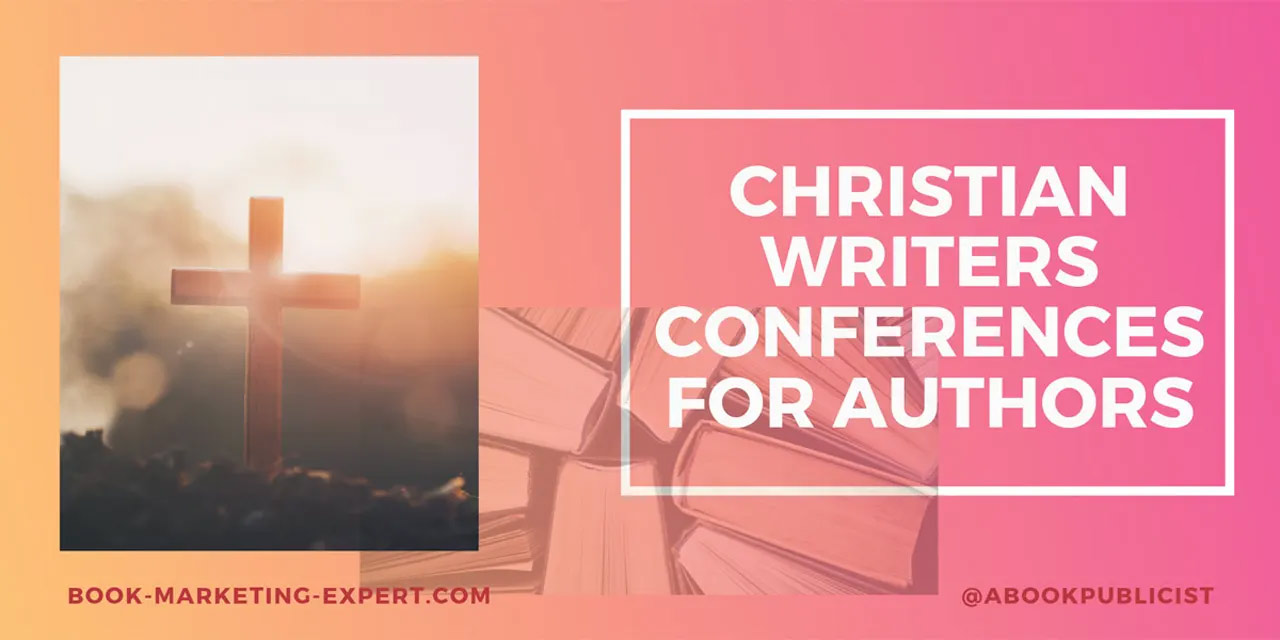 By Scott Lorenz
WestWind Book Marketing
If you're a Christian writer and want to take your career to the next level, then writers' conferences are certainly worth exploring.
There are many Christian writers' conferences that can give you the opportunity to meet and learn from other authors, pitch your book, and network with agents, editors, and book marketing experts.
Here's a good overview of some of the Christian writers' conferences in 2023 that you should consider attending:
1. Asheville Christian Writers Conference, February 24-26, 2023, Asheville, NC. The Asheville Christian Writers Conference is a small conference limited to 120 attendees. It will offer one-on-one mentoring and critiques with award-winning authors. https://ashevillechristianwritersconference.com/
2. Carolina Christian Writers Conference, March 10-11, 2023, Spartanburg, SC. The Carolina Christian Writers Conference will offer tips and tricks on topics like book proposals, social networking, and pitching to editors and publishers. https://www.fbs.org/christian-writers-conference/
3. Midsouth Christian Writers Conference, March 17-18, 2023, Collierville, Tennessee. This workshop will be full of workshops by editors and agents, a keynote speaker, and faculty appointments. https://midsouthconferenceonline.com/
4. Blue Ridge Mountain Christian Writers Conference, May 28-June 1, 2023, Ridgecrest, NC. The Blue Ridge Mountain Christian Writers Conference will offer a keynote speaker, workshops, and plenty of networking opportunities for new and seasoned writers. https://ridgecrestconferencecenter.com/events/brmcwc/
5. Write to Publish Conference, June 13-16, 2023, Wheaton, Illinois. Write-to-Publish, which is owned and managed by the Christian Writers Institute will host a conference with a focus on networking. https://writetopublish.com/
6. St. Davids Christian Writers' Conference, June 21–25, 2023, Meadville, PA. Held at Allegheny College, the St. Davids Christian Writers' Conference will feature boot camps, workshops, and more. http://stdavidswriters.com/
7. Realm Makers 2023, July 13-15, 2023, St.Louis, MO. Realm Makers is specifically designed for Chrisitan writers who write speculative fiction. https://www.realmmakers.com/annual-conference/
8. Taylor University Professional Writers Conference 2023, July 28-29, 2023, Upland, IN. Sponsored by Taylor University's nationally recognized Professional Writing major, this conference stresses tools and tips for getting your writing into print. You'll learn from professional writers and network with agents and editors who can take you to the next level in your writing. https://taylorprofessionalwritersconference.weebly.com/
9. Write His Answer VIRTUAL Christian Writers Conference, August 9-12, 2023. Our VIRTUAL conference offers LIVE Teaching Sessions, Keynote Speakers, Round Table Discussions, and FREE appointments with agents and editors of your choice! Plus … you have access to all recorded sessions for the rest of the year! https://colorado.writehisanswer.com.
10. Florida Christian Writers Conference, October 19-23, 2023, Leesburg, FL. This conference will include workshops, VIP breakfasts with special speakers, and the chance to connect to agents, editors, and award-winning writers. https://word-weavers.com/floridaevents
11. West Coast Christian Writers Conference, October 18-20, 2023, Roseville, CA. At the West Coast Christian Writers Conference, you'll find 40+ workshops, round table discussions, and coaching and critique appointments. https://westcoastchristianwriters.com/2023-conference/
12. The C.S. Lewis Retreat, October 2023, Redlands, CA. The C.S. Lewis Retreat is based on the work and life of C.S. Lewis, a British writer and theologian. https://www.cslewis.org/programs/retreat/
The Bottom Line: If you're writing or have written a book with a Christian theme or genre, Christian Writers' Conferences are well worth the investment. They can help propel your writing career forward.
Book publicist Scott Lorenz is President of Westwind Communications, a public relations and marketing firm that has a special knack for working with authors to help them get all the publicity they deserve and more. Lorenz works with bestselling authors and self-published authors promoting all types of books, whether it's their first book or their 15th book. He's handled publicity for books by CEOs, CIA Officers, Navy SEALS, Homemakers, Fitness Gurus, Doctors, Lawyers and Adventurers.
His clients have been featured by Good Morning America, FOX & Friends, CNN, ABC News, New York Times, Nightline, TIME, PBS, LA Times, USA Today, Washington Post, Woman's World, & Howard Stern to name a few.
Learn more about Westwind Communications' book marketing approach at https://www.WestwindBookMarketing.com or contact Lorenz at [email protected] or 734-667-2090 or fill out the form below. Follow Lorenz on Twitter @aBookPublicist. Want help titling a book? Check out Scott Lorenz's new award winning, bestselling book: Book Title Generator- A Proven System in Naming Your Book www.BookTitleGenerator.net.
Would you like help promoting your book?
If so, tell us a little about your book. What is the title? Do you have a publisher? What is the publish date? How many pages is your book? What is the cost? Do you have web site? What is your specific goal I.E., to make money, raise awareness, get the attention of an agent or publisher, sell the story to a movie or TV studio or something else?
Submit the form below with this information and we'll get back to you as soon as possible. Thank you!