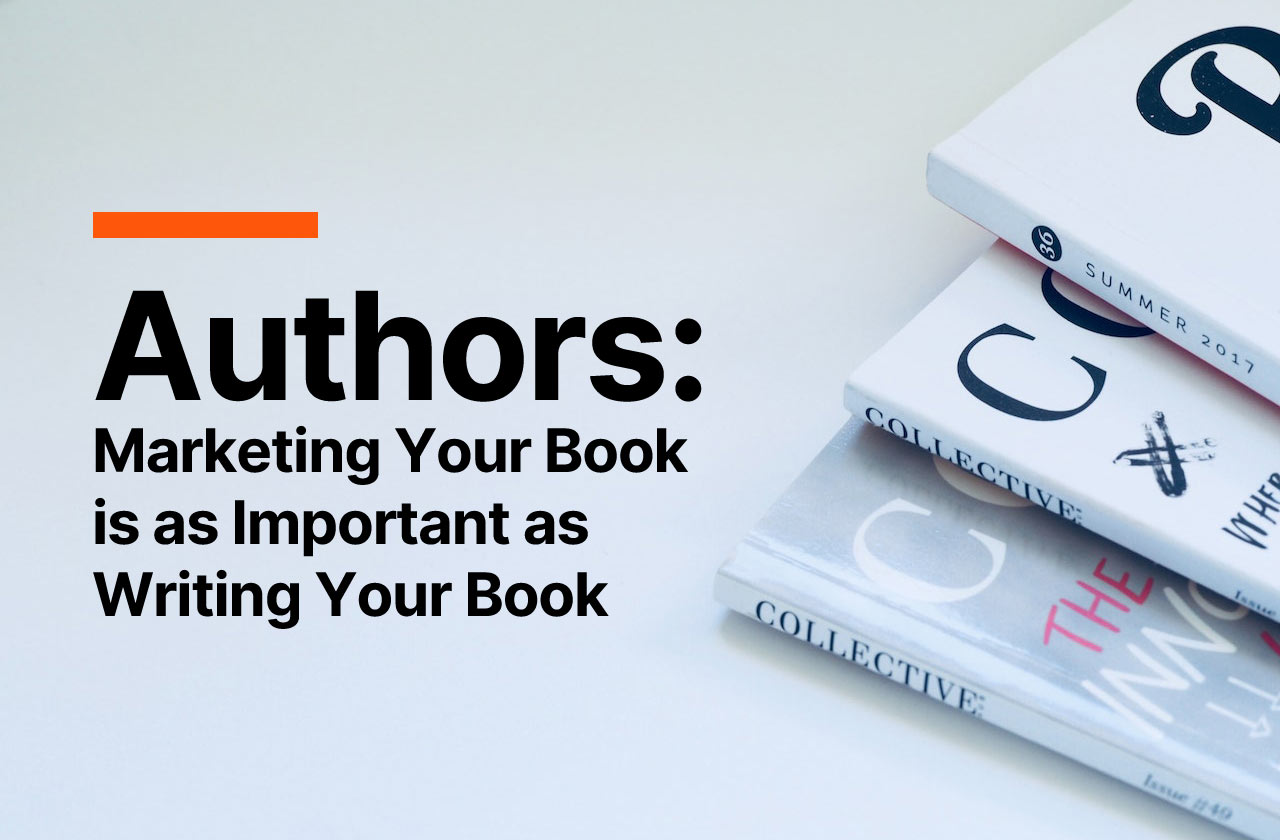 Marketing your book is too important a task to leave to the good intentions of a publisher.
Marketing your book is too important a task to leave to the good intentions of a publisher. Harsh words? Maybe, but after spending so much time writing your book, don't assume the publisher will put the same effort into the marketing of your book. I hear this issue every day from authors who contact me to promote their books. Believe me, writing your book was only the first step, making your book known so it can be sold is the survival step.
What you must always remember is that it does absolutely no good to promote your book if it is not readily available to buyers either at bookstores, or online.
After writing your book, do not hurry your book into the market. With 195,000+ new books every year, the world is not waiting for your book to hit the stores. So take all the time you need to market it correctly.
The key to marketing is to really know your book. What is the overwhelming message your book conveys? Whether you self-promote or hire a professional, you must know your message so you can know your market.
"Eighty percent of all books are sold by word of mouth, but it's publicity that primes the marketing pump. Remember that you cannot do everything, so hire the right persons to do the things you can't do. If you're not comfortable doing your own publicity, then hire someone who does it for a living," says John Kremer, a book marketing expert.
This is the advice I would give to those brave authors willing to self-promote. But, very frankly, I do not recommend self-promotion, for the same reason you don't cut your own hair. You can do it, but it's not going to be that good. Book marketing and promotion requires special skills and most authors simply do not know how to market a book nor do they have the time or, more importantly, the patience.
At a recent media conference, I attended in New York City, the producers of the Today Show and Good Morning America said they each receive about 75 books every day! With those incredible numbers, unless an author has a PR person trying to get their book on top of the heap for them it's unlikely their book will ever get on the radar screen.
Getting media coverage is all about creating interesting 'angles." I try to find out everything I can about the author using a questionnaire that even asks about fraternities or sorority membership, roommates in college, and other tidbits about them personally and about the book itself. We then use this information to craft a pitch that entices the media to want to interview the author. To me it's like going fishing, you use whatever bait you can and keep changing it until you find the one that really works. And, like fishing, the bait that works today may not work tomorrow and that's where most people will give up. With thousands of media outlets, this is a very time-consuming task. Unless an author has someone skilled in book marketing, their potential best-seller is just one of a million books lost on the shelves of Barnes and Noble and in the "ether" of Amazon.com."
My approach to book promotion involves the following:
To successfully market your book, you need to determine who will read it. Once we really zero in and determine who your audience is, we can target the media they read directly.
We make sure galleys, and the finished books are sent to the reviewers at major publications and broadcast outlets. We write and send press releases, pitch letters in an electronic press kit and make follow up phone calls to media outlets encouraging reporters and reviewers to write about our client's book.
Being reviewed by The New York Times, Washington Post, The Chicago Tribune, The Los Angeles Times and USA TODAY are major goals. In fact USA Today has millions of readers every day. Furthermore, it gets more notice from the other media than the other four newspapers combined. That's a major reason why we will make a concerted effort to get our authors noticed by USA TODAY.
We also contact national magazines and others that may be interested in the author's "personal" story. Sometimes the media is more interested in the author than the book itself and that is just one more angle we'll use to promote our client's book.
We contact TV and radio outlets. Everyday thousands of interviews are conducted on TV and Radio stations across North America and several hundred are with authors. If you are not trying to get interviewed by the producers of those shows, they won't find you because they simply don't have time to look for you. We have developed relationships with many producers over the years and those contacts combined with well-thought-out pitches produce results.
We regularly go to New York where we have face-to-face meetings with journalists, editors, writers and producers from top national magazines, newspapers and radio/TV programs. We have successfully pitched such media outlets as 20/20, Prime Time, CNN, People, Good Morning America, Newsweek, Time Magazine, Dateline NBC, The View, Oprah's O magazine, Cosmopolitan, Fox News, and Good Housekeeping.
If you don't have a web site for your book, create one. We'll refer media to your site for more information and to download book jackets, author photos etc.
Remember, writing your book was only the first step. Making your book known is the survival step.
Book publicist Scott Lorenz is President of Westwind Communications, a public relations and marketing firm that has a special knack for working with authors to help them get all the publicity they deserve and more. Lorenz works with bestselling authors and self-published authors promoting all types of books, whether it's their first book or their 15th book. He's handled publicity for books by CEOs, CIA Officers, Navy SEALS, Homemakers, Fitness Gurus, Doctors, Lawyers and Adventurers. His clients have been featured by Good Morning America, FOX & Friends, CNN, ABC News, New York Times, Nightline, TIME, PBS, LA Times, USA Today, Washington Post, Woman's World, & Howard Stern to name a few.
Learn more about Westwind Communications' book marketing approach at https://www.WestwindBookMarketing.com or contact Lorenz at [email protected] or 734-667-2090 or fill out the form below. Follow Lorenz on Twitter @aBookPublicist. Want help titling a book? Check out Scott Lorenz's new award winning, bestselling book: Book Title Generator- A Proven System in Naming Your Book www.BookTitleGenerator.net.
Would you like help promoting your book?
If so, tell us a little about your book. What is the title? Do you have a publisher? What is the publish date? How many pages is your book? What is the cost? Do you have web site? What is your specific goal I.E., to make money, raise awareness, get the attention of an agent or publisher, sell the story to a movie or TV studio or something else?
Submit the form below with this information and we'll get back to you as soon as possible. Thank you!