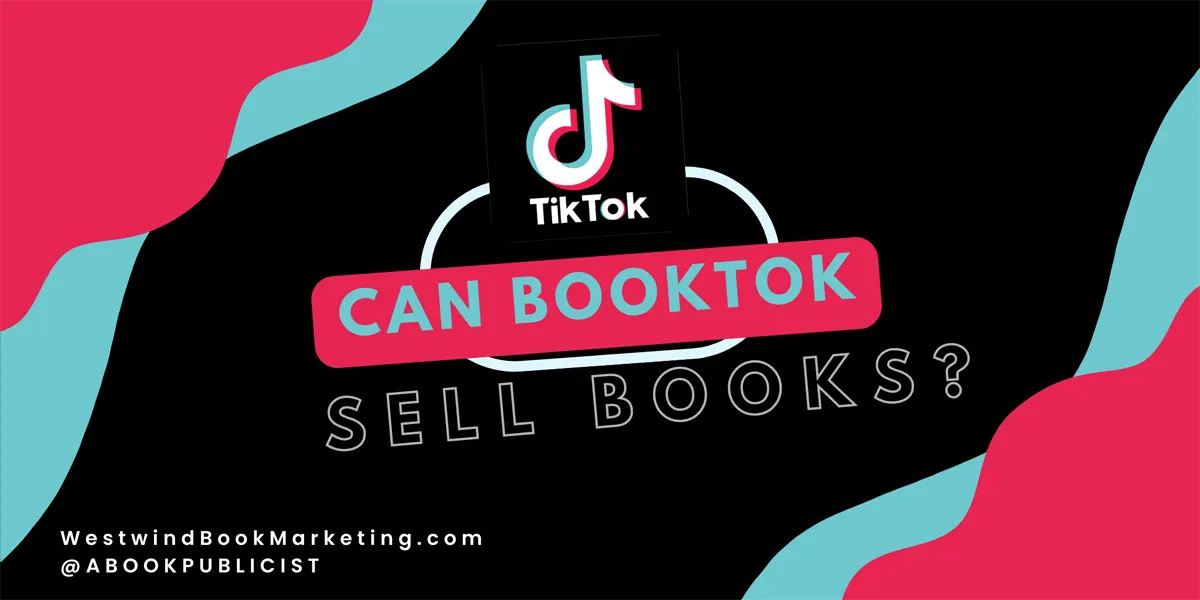 By Scott Lorenz
Westwind Communications
The social media platform TikTok made its debut in 2016. It allows users to create and share short-form video content and slideshows, ranging anywhere from comedy to life advice to product reviews and much more. Today, the social media platform is available in over 150 countries and has over 1 billion users.
BookTok is a community on TikTok where readers discuss their favorite books, series, and authors. Users can create reviews, share their favorite books, show off their book collections, and even promote their own creations. Authors can learn what their readers love, find new fans, and answer questions from both readers and fellow authors.
"#BookTok is an honest and authentic community of readers, authors, and industry professionals who love to talk about and learn about books, writing and all things book related. BookTok is more than just social media word of mouth, it's a tight community of book lovers where an author can find out in real-time what readers want to read," says Sheila English, award-winning author of Adam Frankenstein: Dog Fight.
If you're an author, it's a good idea to explore BookTok as it can help you grow your audience and share with fans via text and video. It just might give you the type of exposure you need to get published and sell your work, as many users, especially the younger generations, are drawn to organic promotions directly from their source rather than traditional advertising. It gives the readers control over what becomes popular. Users can also form connections with their favorite authors or find books and communities for specific niches.
Publishers and bookstores have also begun to engage with BookTok. Walk into any Barnes and Noble and you will surely see a display with popular BookTok books. The company reported a 14% increase in sales after #booktok launched. Even some shopping websites, such as Books-A-Million and Target, have a category for books that gained popularity through BookTok!
Simon & Schuster marketing and publicity manager Olivia Horrox is quoted in The Guardian, stating, "There's something about the fact that it is under a minute. People who are consuming this content want stuff that's quicker and snappier all the time – you watch a 32-second video and someone's like: 'This book has LGBTQ romance, it's really heartbreaking, it's speculative fiction.' And then the viewers think: 'Oh, ok, those are all things that I'm interested in. I'll go buy it."
For both established authors and new authors, BookTok allows for organic exposure and a chance to build effective connections with your audience.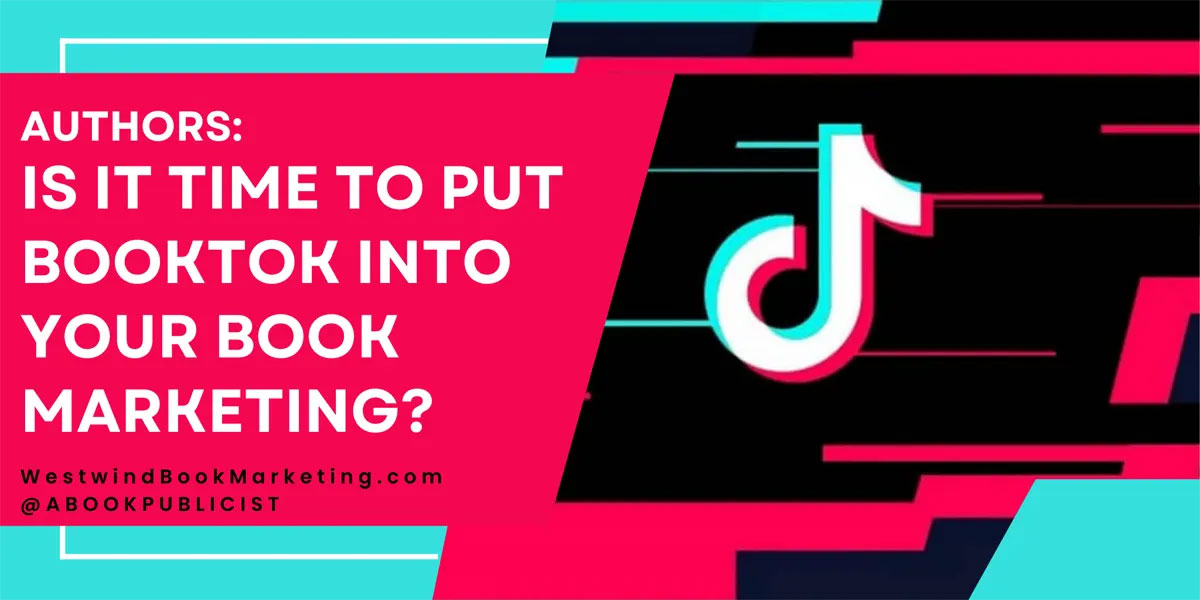 How to Get Started on BookTok
If you are an author looking to establish yourself on BookTok, follow these steps.
1. Download the App and Create an Account
You can link to Facebook, Twitter, or Gmail and download the app. Once you do, choose a catchy username to sign up.
2. Create Your Profile
Add your picture and a short description that explains the type of author you are and what books you write. Prove that you are authentic and passionate about your books!
3. Follow BookTokers
Go to the home page and follow some BookTokers by searching the hashtag #BookTok. This will ensure the TikTok algorithm displays book-related content in your feed. You can also keep up with current trends by paying attention to who and what is popular.
4. Make Your First Video
Now, the fun part begins! It's time to get noticed by other BookTok users. Hit the + sign at the bottom of the screen, add a sound at the top, and press the red button to record yourself. You can talk about anything related to your books or you as an author. Then, hit next and add the #BookTok hashtag as well as a few others that relate to your genre and target your readers. Additionally, take some time to observe what other authors like you are doing. TikTok thrives on trends, so keeping your content catchy and relevant is key!
As you begin your journey as an author on BookTok, be careful about what kind of engagement you create. You don't want to start arguments with negative reviewers or be too overbearing. Don't force yourself on other users; let them come to you. Remember, BookTok is about the readers!
BookTok may seem daunting at first, but practice makes perfect! Just make more videos, engage with others in the community, and remain enthusiastic about your books!
Successful Authors on BookTok
Here are a few of the many authors who have decided to harness the power of BookTok and found success in doing so.
Colleen Hoover
Colleen Hoover AKA CoHo is a romance and thriller author that has published more than 20 novels and used BookTok to find loyal fans and readers. As a result of her efforts on BookTok, she gained 1.1 million followers and 14.8 million likes. This helped some of her books, including It Ends With Us earn a spot on the New York Times best seller list. Check out CoHo's profile here.
Victoria Aveyard
Victoria Aveyard is best known for her novel series The Red Queen and is a popular content creator on BookTok. She frequently gains fans through her posts on upcoming new books, publishing, and general lifestyle content. Check out Victoria's profile here for advice on writing.
Aiden Thomas
Aiden Thomas, who writes folkloric fantasies such as Lost in the Neverwoods and New York Times best seller Cemetery Boys, jumped on the BookTok bandwagon in 2021. He shares promo videos for his book and memes about being a Trans Latinx fantasy writer. Check out his profile here.
Ayana Gray
Ayana Gray used BookTok to promote the launch of her first book, Beasts of Pray. She shares updates that share her enthusiasm for the process and gives other aspiring authors some inspiration. Check out Ayana's profile here.
Jennifer Millikin
Through BookTok, Jennifer Millikin creates teasers for her books, such as Our Finest Hour and The Patriot. in an effort to generate excitement. During each teaser, she pretends to be the main character in the book. Check out Jennifer's profile here.
Fiona Lucas
If you go to Fiona Lucas' BookTok, you'll find videos of her that walk you through her process of publishing her first book, The Last Goodbye. Check out Fiona's profile here.
There are hundreds of authors who have found success through BookTok, and reading their stories is sure to inspire anyone to follow in their footsteps. Caseen Gaines, author of Footnotes: The Black Artists Who Rewrote the Rules of the Great White Way, decided to engage with BookTok. "My first video [about Black suffragettes, Aug. 18, 2021] had over 3,000 views. Once I got that immediate gratification, I was off to the races," he says.
David Alan Arnold (@davidalanarnold), author of Help From Above, has 1.8 million followers on TikTok. He's also helicopter cameraman for the Deadliest Catch, Survivor and numerous others shows and newscasts. David started a Facebook Group called How to Grow on TikTok. He offers free advice on the topic. This is a treasure trove of information for authors.
The Bottom Line: If you're looking for a fresh yet effective way to promote your work as an author, you owe it to yourself to explore BookTok.
Book publicist Scott Lorenz is President of Westwind Communications, a public relations and marketing firm that has a special knack for working with authors to help them get all the publicity they deserve and more. Lorenz works with bestselling authors and self-published authors promoting all types of books, whether it's their first book or their 15th book.
He's handled publicity for books by CEOs, CIA Officers, Navy SEALS, Homemakers, Fitness Gurus, Doctors, Lawyers and Adventurers. His clients have been featured by Good Morning America, FOX & Friends, CNN, ABC News, New York Times, Nightline, TIME, PBS, LA Times, USA Today, Washington Post, Woman's World, & Howard Stern to name a few.
Learn more about Westwind Communications' book marketing approach at https://www.WestwindBookMarketing.com or contact Lorenz at [email protected] or 734-667-2090 or fill out the form below. Follow Lorenz on Twitter @aBookPublicist. Want help titling a book? Check out Scott Lorenz's new award winning, bestselling book: Book Title Generator- A Proven System in Naming Your Book www.BookTitleGenerator.net.
Would you like help promoting your book?
If so, tell us a little about your book. What is the title? Do you have a publisher? What is the publish date? How many pages is your book? What is the cost? Do you have web site? What is your specific goal I.E., to make money, raise awareness, get the attention of an agent or publisher, sell the story to a movie or TV studio or something else? Submit the form below with this information and we'll get back to you as soon as possible. Thank you!