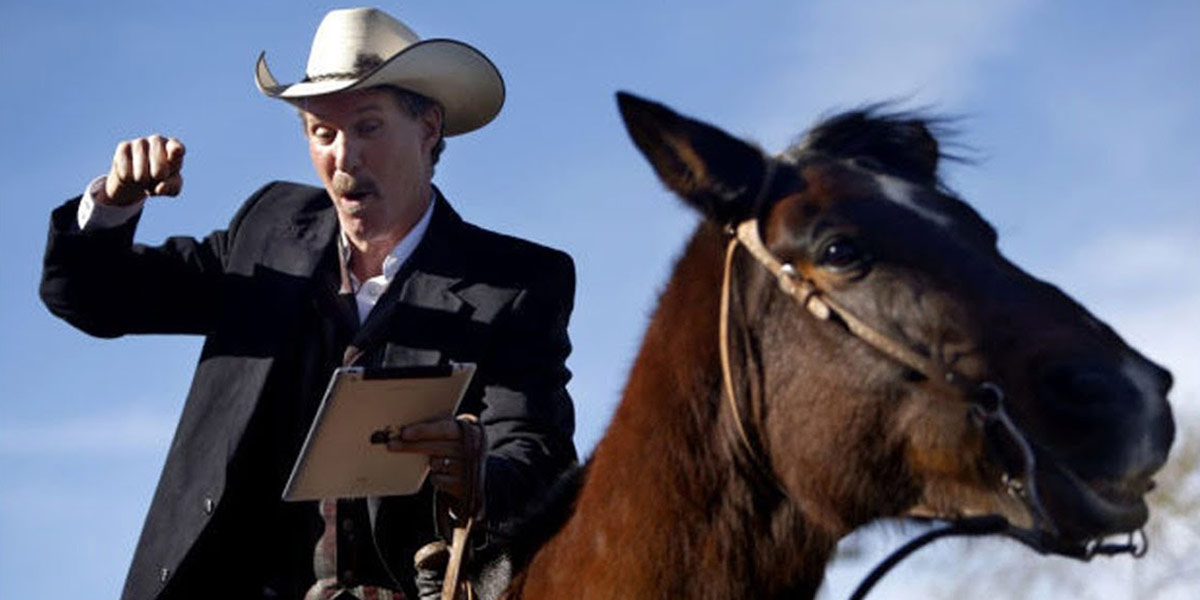 By Scott Lorenz
Westwind Communications
PR Stunts get a bad rap because they are either ill-conceived or poorly executed. But I like them and have been involved in many.
One recent PR stunt of note paid huge dividends this past holiday season. An airline company called WestJet captured the hearts of many YouTube viewers. WestJet has been dubbed social media's Christmas miracle.
Their YouTube video titled "WestJet Christmas Miracle: real-time giving" was uploaded by the Canadian Airline's PR department December 9 and went viral quickly thereafter with more than 35 million views to date!
I saw it on every national news channel, and everybody was talking about it. How'd they, do it? In the realm of public relations, it is important to show the emotional side of a product or service to connect with people, especially during the holidays. Often people see airlines as uncooperative, chaotic, and cold when dealing with delays, lost baggage or booking last minute flights for Christmas. WestJet shows that they care about their customers and they're reliable (and insanely generous).
Greg Plata, Team Leader of the Sponsorship Team for the organization showed just what kind of company WestJet was in a blog post after the famous video swept the nation. "The coverage is exciting and achieving 35 million views is a great milestone, but not nearly as exciting as watching people around the world dig a little deeper," said Plata.
"More than a few people were quite sympathetic to the guy who offered a simple but valid response to the question 'what do you need?' His reply would make his mother proud as he earnestly replied, "socks and underwear."  Now affectionately known as Socks and Underwear Guy, he's swept the nation, he's international – we've created something bigger than the Christmas Miracle; we've created Socks and Underwear Guy. I'm sure he'll have syndicated his own show by the time this blog post is up! We just hope he remembers us years from now," jokes Plata.
The WestJet team made sure to acknowledge the praise and attention they received from the emotional video. Instead of merely reaping the benefits of a successful PR campaign, they showed a softer side. They showed that it is more important to them to make people happy and to give others success than to simply succeed as an organization.
How can authors benefit by using this technique? Think about the bigger picture. Don't just focus on selling books. Think about how you can connect with readers on a personal level. Let your audience know you're both a person and a writer. By that, I mean let your audience glimpse into your personal life. Share things that are important or interesting to you. You can share details on your website, blog, and social media outlets. Utilize your mentions on Twitter and generate conversations with your followers on a personal level. Respond to comments on your blog or on review pages of your work. By sharing more details about yourself, you'll provoke commonalities between your fans, ultimately appealing to more people.
If you are a romance writer, share with the audience your love of cooking. If you're a mystery writer, illustrate your travels abroad and how a visit to a particular city was woven into your book. Connect with your following on whatever level you can.  Your goal should be to reach as many new audience members as possible. To do so, dig deep into your being and 'open up the kimono' and show the audience who you really are, pen aside.
 Author Carew Papritz, a working cowboy rode his horse in front of a Barnes and Noble in Tucson, Arizona and digitally signed his book The Legacy Letters on his iPad.
One very creative author I know personally pulled off a PR stunt that even I was impressed to read about. He rode his horse into "publishing history" by becoming the first author to conduct a book signing and an e-book signing on horseback. Author Carew Papritz, a working cowboy rode his horse in front of a Barnes and Noble in Tucson, Arizona and digitally signed his book The Legacy Letters on his iPad. It was all in front of a cheering crowd. He made some press and history at the same time.
Check out this video at:
The Bottom Line:  PR Stunts Work!! Take a page out of Carew Papritz and Westjet's book and appeal to your audience on an emotional level it'll get them to connect with you on another level and it may get them talking about you too!
Book publicist Scott Lorenz is President of Westwind Communications, a public relations and marketing firm that has a special knack for working with authors to help them get all the publicity they deserve and more. Lorenz works with bestselling authors and self-published authors promoting all types of books, whether it's their first book or their 15th book. He's handled publicity for books by CEOs, CIA Officers, Navy SEALS, Homemakers, Fitness Gurus, Doctors, Lawyers and Adventurers. His clients have been featured by Good Morning America, FOX & Friends, CNN, ABC News, New York Times, Nightline, TIME, PBS, LA Times, USA Today, Washington Post, Woman's World, & Howard Stern to name a few.
Learn more about Westwind Communications' book marketing approach at https://www.WestwindBookMarketing.com or contact Lorenz at [email protected] or 734-667-2090 or fill out the form below. Follow Lorenz on Twitter @aBookPublicist. Want help titling a book? Check out Scott Lorenz's new award winning, bestselling book: Book Title Generator- A Proven System in Naming Your Book www.BookTitleGenerator.net.
Would you like help promoting your book?
If so, tell us a little about your book. What is the title? Do you have a publisher? What is the publish date? How many pages is your book? What is the cost? Do you have web site? What is your specific goal I.E., to make money, raise awareness, get the attention of an agent or publisher, sell the story to a movie or TV studio or something else?
Submit the form below with this information and we'll get back to you as soon as possible. Thank you!