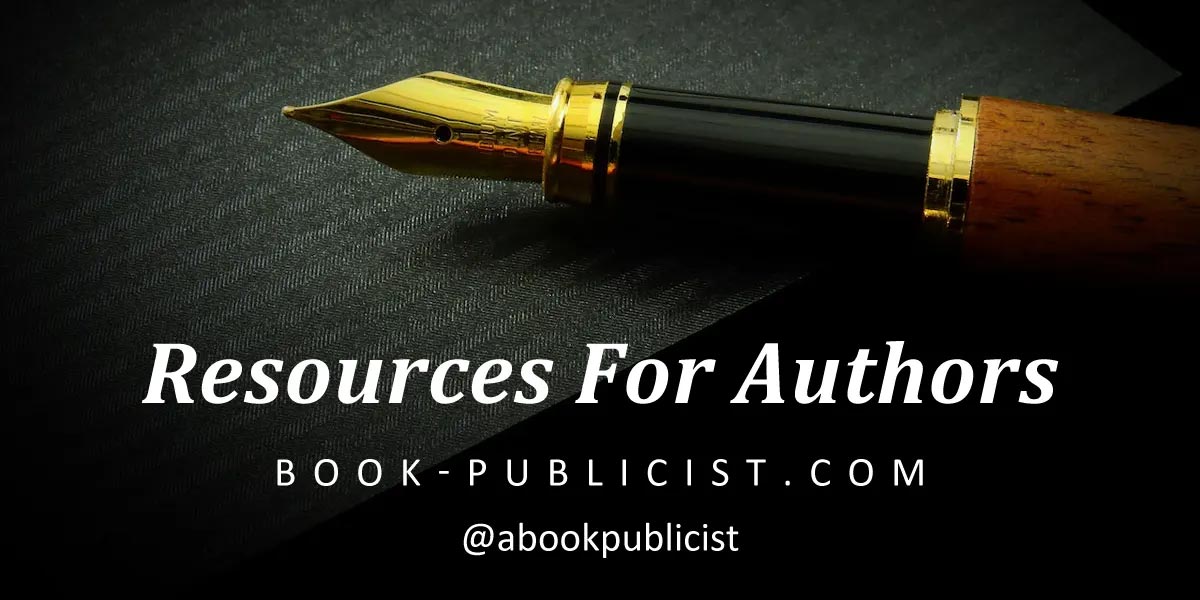 Struggling to come up with a good title for your book? Try these online tools
By Scott Lorenz
Westwind Communications
Coming up with a title for your book is easier said than done. The good news is there are online tools you can use to jump start the creative process. Use them to help create a compelling, attention-grabbing title that speaks to your audience. A good book title is the key to increasing sales, interest, and impact. Here are several worth considering
1. Portent's Content Idea Generator: Simply enter the subject of your book and this generator will give you some ideas. You can continue to click the arrow until you find a title that piques your interest.
2. Kopy Writing Kourse Book Name Generator: Once you type in your subject, it will give you a long list of hundreds of book titles. Chances are you'll find one (or a few) that suit your book.
3. Awesome Titles Title Generator: Believe it or not, this generator can open your eyes to 700 catchy titles. Enter a main keyword and you'll get 3 pages worth of ideas.
4. Selfpublishing.com Nonfiction Book Title Generator: If you're in need of a title for your nonfiction book, this generator is invaluable. Enter a word that describes its topic. After you click "Generate," it'll deliver some good options.
5. Ruggenberg Title Generator: Get six titles at one time with this generator. All you have to do is click "Give me some titles," sit back, relax, and allow the tool to work its magic.
6. Adazing Book Title Generator: This book title generator will give you "perfect titles in less than 30 seconds." It's a bit more involved than other generators because it asks you to select your genre and type in details like the occupation of the protagonist and main character's goal.
7. Serendipity Fantasy Novel Title Generator: For a simple generator for your fantasy book, the Serendipity Fantasy Novel Title Generator a solid pick. Continue to click "Another" until you see what you're looking for.
8. Sumo Kickass Headline Generator: The Sumo Kickass Headline Generator allows you to choose the type of title you want: a numbered list, how-to, controversial, playful, etc. Once you do, it'll ask you to enter a topic and desired outcome before it spits out an option.
9. Writing Exercises Story Title Generator: With the Writing Exercises Story Title Generator, you can click back and forth between the "Adjective" and "Noun" buttons to create a unique story title.
10. Book Title Generator: Using online book title generators are just one 'tactic' you need to consider while titling your book. If you want a thoughtful, insightful and scientific approach check out my award-winning book for authors called: BOOK TITLE GENERATOR at  https://www.BookTitleGenerator.org. Using the latest methods of getting a book ranked on search engines and in Amazon, I show you a plan to help you get the right title for your book. Before you title your book I ask you to consider all options in the quest for the perfect book title. From using numbers, alliteration, idioms, and keyword research, Book Title Generator (The Book) covers them all.
The Bottom Line:  Your book title is one of THE most important tasks for authors. Don't make it an afterthought.
Book publicist Scott Lorenz is President of Westwind Communications, a public relations and marketing firm that has a special knack for working with authors to help them get all the publicity they deserve and more. Lorenz works with bestselling authors and self-published authors promoting all types of books, whether it's their first book or their 15th book.
He's handled publicity for books by CEOs, CIA Officers, Navy SEALS, Homemakers, Fitness Gurus, Doctors, Lawyers and Adventurers. His clients have been featured by Good Morning America, FOX & Friends, CNN, ABC News, New York Times, Nightline, TIME, PBS, LA Times, USA Today, Washington Post, Woman's World, & Howard Stern to name a few.
Learn more about Westwind Communications' book marketing approach at https://www.book-marketing-expert.com/ or contact Lorenz at scottlorenz@westwindcos.com or 734-667-2090 or fill out the form below. Follow Lorenz on Twitter @aBookPublicist. Want help titling a book? Check out Scott Lorenz's new award winning, bestselling book: Book Title Generator- A Proven System in Naming Your Book www.BookTitleGenerator.net