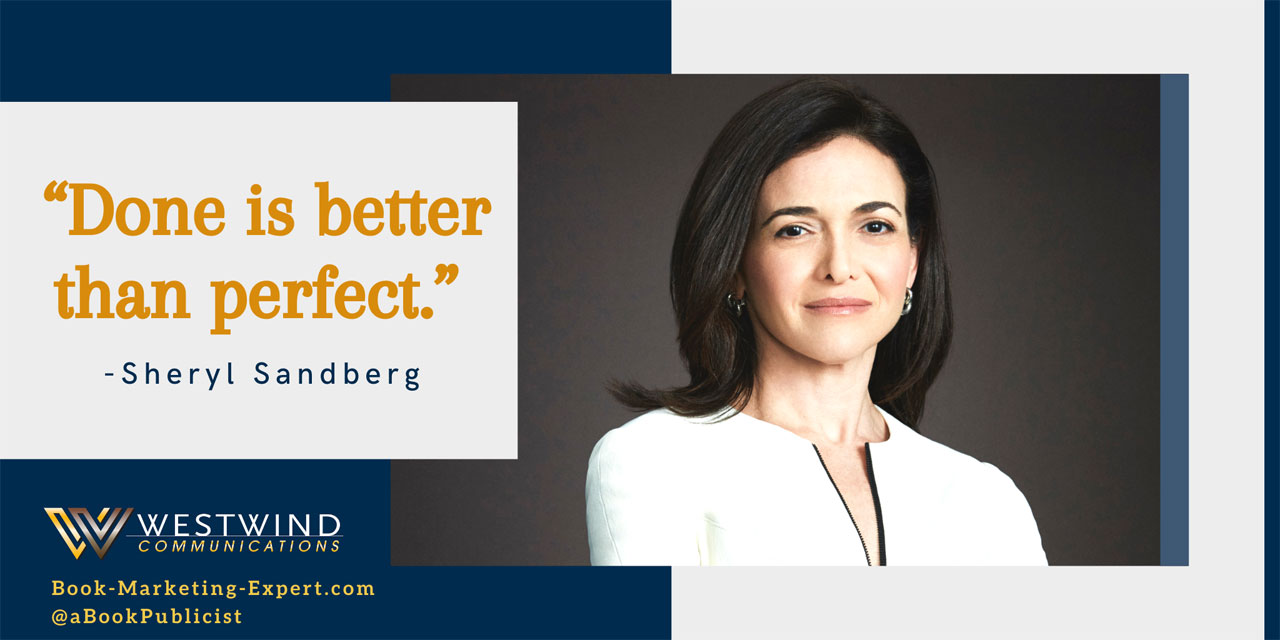 By Scott Lorenz
Westwind Communications
If you've written a book and are ready to publish it, you may be wondering what to do next. Fortunately, you've come to the right place. We've compiled this handy author's checklist to help you navigate through the publishing phase and beyond. By following it, you can set your book up for unparalleled success.
Choose the Right Title
There's no denying your title can make or break the success of your book. It's what will attract readers and get your book noticed. If you're unsure of how to name your book, I encourage you to check out my award-winning bestselling book, "Book Title Generator: A Proven System in Naming Your Book." I implore you to consider all options in the quest for the perfect book title. From using numbers, alliteration, idioms, and keyword research, Book Title Generator covers them all.
It's packed with solid tips and tricks that will help you craft the best title for your book.
Get a Compelling Book Cover
The truth is readers and media members will judge a book by its cover. That's why it's important to ensure your cover is professional and ideal for your target audience. Fortunately, there are plenty of incredible book cover designers on websites like Book Covers for All and Killer Covers. It's a good idea to visit some bookstores to get some inspiration for your cover. Also, don't forget to check out my article on the "46 Book Cover Designers to Create Your Best-Selling Cover."
Ask for Feedback
As a writer, it's easy to spend hours upon hours trying to perfect your writing. While your opinion of your book matters, the feedback of others can be invaluable. Ask friends, family, acquaintances, and those in the industry to give your book a fresh set of eyes. Not only are they likely to help you catch typo and grammar issues, but they might also give you some ideas on how to tighten up and improve your book. In the end, trust book professionals when it comes to the make-or-break decisions.
Hire an Editor
By hiring an editor, you can receive professional feedback on your book. Before you commit to one, however, make sure you check out their portfolio and references. Not all editors are created equal, and you want to ensure the one you choose has the skills and experience to set your book up for success. Take a look at my article on "How Editing, Copyediting, and Proofreading Make Your Book Shine."
Figure Out Your Target Audience
Target audience refers to the people who will buy and read your book. Think about your genre and theme to determine who they might be. Make sure the Amazon categories you select are relevant and focused about the topic and genre and not general in nature. Once you nail down your audience, you'll find it easier to promote and market your book.
Design a Book Marketing Strategy
Before you publish your book, think about book marketing. Will you create a standalone website for it? Do you have plans to promote it via Facebook, Twitter, and other social media outlets? Or will you host book signings and mail review copies of your book to members of the media and potential reviewers? When it comes to book marketing success, having a plan that you execute well is just as important as the creativity that went into writing your book.
Consider a Literary Agent
There are many benefits of working with a literary agent. Depending on the agent you choose, they can pitch your book to their known publishing contacts and give you a competitive edge. Many publishers will only work with agents because they 'vet' the books and 'weed out' the books that are not a good fit for their publishing house. To find the right agent check out my article about "How to Sign a Top Literary Agent" on my blog Book-Publicist.com.
Decide Whether to Use a Distributor
A distributor delivers books to retailers. Since most libraries and bookstores won't usually accept sales pitches and books from self-published authors, a distributor may be worth exploring. By working with one, you can bridge the gap between you and large audiences.
Figure Out When to Publish
Contrary to popular belief, the holiday season isn't the best time to publish your book. If possible, publish your book at any other time. January, February, and March are ideal because the weather is usually colder, and people are stuck inside with more time to read. If you are deciding to publish in December or January, choose January because you'll have a new copyright date. If you publish in December, it'll look one year old in January even though it's only been out one month.
The Bottom Line: Remember, pilots use checklists before each flight and authors need a checklist before they hit "publish!"
Book publicist Scott Lorenz is President of Westwind Communications, a public relations and marketing firm that has a special knack for working with authors to help them get all the publicity they deserve and more. Lorenz works with bestselling authors and self-published authors promoting all types of books, whether it's their first book or their 15th book. He's handled publicity for books by CEOs, CIA Officers, Navy SEALS, Homemakers, Fitness Gurus, Doctors, Lawyers and Adventurers. His clients have been featured by Good Morning America, FOX & Friends, CNN, ABC News, New York Times, Nightline, TIME, PBS, LA Times, USA Today, Washington Post, Woman's World, & Howard Stern to name a few.
Learn more about Westwind Communications' book marketing approach at https://www.WestwindBookMarketing.com or contact Lorenz at [email protected] or 734-667-2090 or fill out the form below. Follow Lorenz on Twitter @aBookPublicist. Want help titling a book? Check out Scott Lorenz's new award winning, bestselling book: Book Title Generator- A Proven System in Naming Your Book www.BookTitleGenerator.net.
Would you like help promoting your book?
If so, tell us a little about your book. What is the title? Do you have a publisher? What is the publish date? How many pages is your book? What is the cost? Do you have web site? What is your specific goal I.E., to make money, raise awareness, get the attention of an agent or publisher, sell the story to a movie or TV studio or something else?
Submit the form below with this information and we'll get back to you as soon as possible. Thank you!