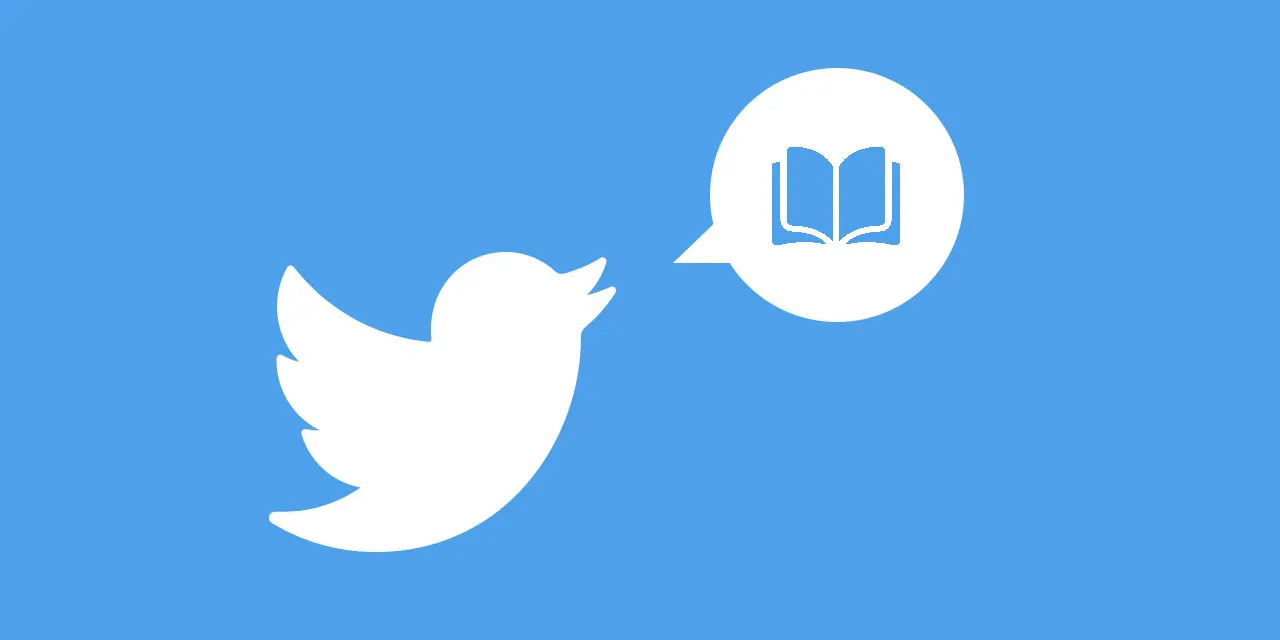 By Scott Lorenz
Westwind Communications
Now that you've written a book, ask yourself if you can use 280 characters to successfully promote it? After all, what good is your book if no one (except your family) reads it? Just like book signings, Twitter is a great tool to utilize while shamelessly promoting your book. As with most things, successful book promotion via Twitter is an art form not to be taken lightly.
The first thing you need to do is create an account with a not-so-boring username. In my case I used what I do in the name @aBookPublicist, you could create something clever or about your book. Then you'll need a picture or headshot, it better be a good one too, it's the only image people will have of you so make it clean, clear, and simple. Twitter is reminiscent of the schoolyard playground, so play nice and make friends.
Upon entering the world of Twitter, your mission is to create a following. If people aren't reading your tweets, they won't read your book. The best way to gain a following is to follow people. Hopefully, you'll pique their interest, so they follow you in return. It won't hurt to do a Twitter search for the subject area of your book. If you wrote a romance novel, search topics like "love," "relationships," and "romance," Follow those people, pages, or groups and maybe they'll want to follow you.
Look up magazine editors and tweet them specifically (using the @ function) to steer their attention to you and your literary masterpiece.
You should make nice with the book industry folks like bookstore owners, book reviewers, librarians, and your wonderful friends at Westwind Communications @aBookPublicist and let them know what you're up to by following them. If you have a new blog post, find an article about your genre, or have new information on a speaking engagement; let them know about it by tweeting it.
Hashtags can help you attract potential readers and fans. They might also make it easier for current readers to find your books. Therefore, it's a good idea to take advantage of services that let you find the best hashtags. Here are some options you may want to explore.
If you're unsure of which hashtags to use, RiteTag can give you instant suggestions based on your images and text. It will also inform you of hashtags that are currently trending. There is a free trial, but you can enjoy unlimited access to the hashtag suggestion tool for only $49 per year.
AllHashtag will show you 30 of the top hashtags based off of one of your keywords. It was developed by a German web developer to help others find the best hashtags for their unique content. While AllHashtag is free to use, donations are encouraged.
Hashtagify is unique because it gives you real-time insights about hashtags you may want to use. You can use it to track hashtags, discover trending hashtags, and keep tabs on competitor posts. If you decide you like this tool after the 7-day free trial, you can invest in one of its packages, which range from $29 to $311 per month.
#Hashme is a hashtag generator powered by artificial intelligence or AI. It lets you search for the appropriate hashtags based on the text or photos you upload. While it's free and available in the Apple app store, you can buy an $8.99 monthly subscription and unlock extra premium features.
Inflact is similar to #Hashme in that it uses AI. It lets you use a photo, link, or keyword to search for the best hashtags on Instagram. This tool rates each hashtag it recommends based on metrics like the number of posts, posts per day and level of difficulty. To use Inflact, you can buy a 3-month subscription for $144.
Sistrix is another Instagram hashtag generator that can help you discover the ideal hashtags based on keywords. According to the site, the generator is based on over 15 billion hashtag combinations and updated often. It's free to use!
The Display Purposes hashtag tool features a search bar where you'll enter a keyword. Once you do, you'll receive a list of relevant hashtags. While this tool is pretty basic, it's free and easy to use.
Remember you're an author so it only makes sense to follow other authors. That way, you can get tips on what is happening in the writing world, outside of your area of expertise. You'll learn while you are promoting and what's wrong with that? About writing actual tweets: You've written an entire book, don't ruin it all with a bad tweet. It is important, while tweeting, that you use a catchy headline and include a link. If your tweets are stupid, boring, annoying, or uneducated, no one will read them; or worse, people will unfollow you! We simply cannot have that nonsense. So, you should be sure to use keywords that relate to you and your book, attracting "tweeps" to your page and thus gaining your book recognition.
DO NOT make every single tweet a shameless self-promotion. People don't like that. If people don't like your tweets, that means they will not like you or your book. Tweet interesting things you come across, your genuine thoughts, and save the self-promoting tweets for about 20% of your total tweets.
Since tweets are limited to 140 characters, each letter is very valuable. Use www.tinyurl.com to shrink up those lengthy links containing fascinating information. This will give you more room to convey your personal message and to add your own touch to the tweet. Once you gain a following, you should reward those who were kind enough to give a hoot about you in the first place. Reward your "twitterverse" by announcing a "giveaway" and give a prize to a follower selected at random. You could make them earn their prize, perhaps by retweeting a tweet of yours.
Remember how I said be nice and make friends? Well, Karma will help you survive in the land of social media. Re-tweet posts from people you follow. They'll probably be flattered and thus, more inclined to retweet the things you post; especially if they're interesting and relatable!
Still not convinced all this tweeting is worth it. The media follows Twitter posts as they are searchable by Google. If someone is commenting on a current event in the news and a reporter finds your tweet, you can get quoted directly or they may call you for an interview. Trust me, as a publicist I know it works.
The Bottom Line:  Twitter is a very useful tool that all authors need to utilize. Get tweeting today.
Book publicist Scott Lorenz is President of Westwind Communications, a public relations and marketing firm that has a special knack for working with authors to help them get all the publicity they deserve and more. Lorenz works with bestselling authors and self-published authors promoting all types of books, whether it's their first book or their 15th book. He's handled publicity for books by CEOs, CIA Officers, Navy SEALS, Homemakers, Fitness Gurus, Doctors, Lawyers and Adventurers. His clients have been featured by Good Morning America, FOX & Friends, CNN, ABC News, New York Times, Nightline, TIME, PBS, LA Times, USA Today, Washington Post, Woman's World, & Howard Stern to name a few.
Learn more about Westwind Communications' book marketing approach at https://www.WestwindBookMarketing.com or contact Lorenz at [email protected] or 734-667-2090 or fill out the form below. Follow Lorenz on Twitter @aBookPublicist. Want help titling a book? Check out Scott Lorenz's new award winning, bestselling book: Book Title Generator- A Proven System in Naming Your Book www.BookTitleGenerator.net.
Would you like help promoting your book?
If so, tell us a little about your book. What is the title? Do you have a publisher? What is the publish date? How many pages is your book? What is the cost? Do you have web site? What is your specific goal I.E., to make money, raise awareness, get the attention of an agent or publisher, sell the story to a movie or TV studio or something else?
Submit the form below with this information and we'll get back to you as soon as possible. Thank you!