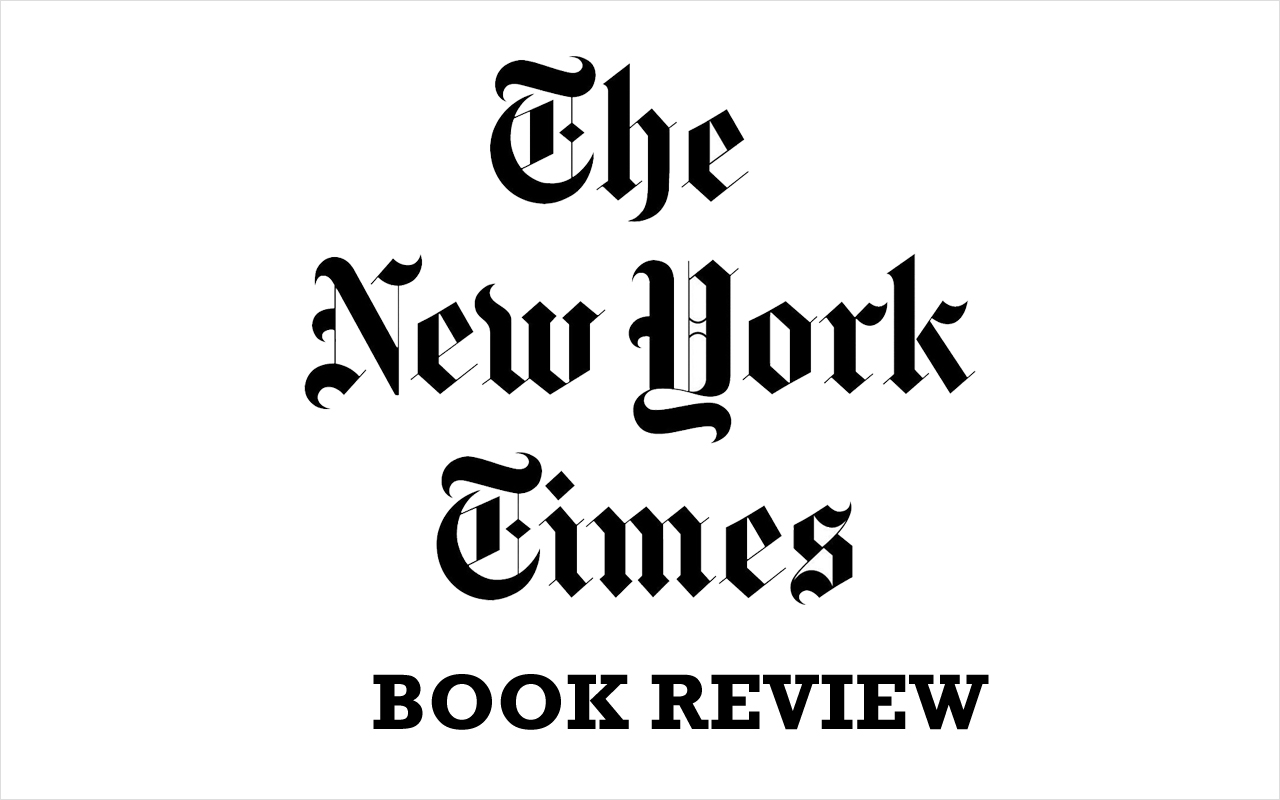 New Behind-the-Scenes Story by FOX-5 NY Sheds Light on the Meticulous Process
by Scott Lorenz
Westwind Communications
As a book publicist, I talk to authors and clients on a daily basis. Many have one goal in common: To become a New York Times bestselling author. One way to do it is to get reviewed by the New York Times Book Review. This is no surprise as the New York Times Book Review is one of the most prominent book review publications out there. It's a weekly paper magazine that comes with the Sunday New York Times, which has a circulation of 1.5 million. A one-fifth page ad in the Book Review will cost a whopping $8,830 for small presses. You can expect to dish out even more if you're a major publisher. Check out the 2020 rate sheet here.
If your book gets reviewed by the New York Times Book Review, you're almost guaranteed an increase in sales and publicity. So, how does the New York Times Book Review select books to review? Good question! Pamela Paul, who's been the New York Times Book Review editor since 2013 sat down with FOX 5 NY to shed some light on this very common question. Check out the terrific story here.
"We love the publishing industry and we support what they do, but really we are here for readers." Pamela Paul, Editor, NY Times Book Review
She explained that the New York Times receives hundreds of books that would like to get reviewed each day. Believe it or not, all the books, except for self-published books, receive some kind of look by a staff of critics and freelance reviewers. The type of look each book gets, however, varies. While one book's look lasts a few seconds, another book gets read cover to cover.
"Only 1% of all the books we receive make the cut. We're always on the lookout for new and interesting voices. Since we view books as a form of art, we strive to recognize innovation and diversity," Paul explains.
Paul was asked whether critics ever get tired of looking at books. "The kind of people that work at the Book Review are always excited to check out a book. They really love books and are doing exactly what they want to be doing," she says.
All NY Times book reviews are fact-checked for accuracy. Paul states that fact-checking is very important for them because while you can disagree with a book review, you shouldn't distrust it. Once the reviews are fact-checked, copy editors write headlines, credits, and more before the review goes to press.
You can see that the New York Times Book Review is run by people who love books and why they take extra care to make sure what they recommend is worthy of their audience's time. That's why a mention in the NY Times Book Review is so powerful. Keep up with their latest reviews by following Pamela Paul on Twitter at: @PamelaPaulNYT
From the NY Times Website:
During the Covid-19 pandemic, The New York Times Book Review is operating remotely and will accept physical submissions by request only. If you wish to submit a book for review consideration, please email a PDF of the galley at least three months prior to scheduled publication to [email protected]. Include the publication date and any related press materials, along with links to NetGalley or Edelweiss if applicable. Due to the volume of books we receive, we cannot respond to individual requests about our plans for coverage. Thank you.
When things return to normal, if you would like to have your book considered for review, please send it to:
Editor
The New York Times Book Review
229 W. 43rd Street
New York, New York 10036
If you are sending a children's book, please send it to the attention of the Children's Book Editor.
The Bottom Line: While earning a spot on the New York Times Book Review is no easy feat, it's not impossible. As long as your book has a unique twist, is well crafted, has an important message, or a new voice that must be heard, it stands a chance and is certainly worth sending in.
Final Recommendation: Watch the FOX-5 NY piece a few more times so you can really understand what the NY Times wants. https://www.fox5ny.com/news/a-day-in-the-life-inside-the-ny-times-book-review-process
You can also watch an hour-long interview with C-SPAN's Book TV and  New York Times Book Review editor Pamela Paul from 2015. https://www.c-span.org/video/?326362-1/tour-new-york-times-book-review
Book publicist Scott Lorenz is President of Westwind Communications, a public relations and marketing firm that has a special knack for working with authors to help them get all the publicity they deserve and more. Lorenz works with bestselling authors and self-published authors promoting all types of books, whether it's their first book or their 15th book. He's handled publicity for books by CEOs, CIA Officers, Navy SEALS, Homemakers, Fitness Gurus, Doctors, Lawyers and Adventurers. His clients have been featured by Good Morning America, FOX & Friends, CNN, ABC News, New York Times, Nightline, TIME, PBS, LA Times, USA Today, Washington Post, Woman's World, & Howard Stern to name a few.
Learn more about Westwind Communications' book marketing approach at https://www.WestwindBookMarketing.com or contact Lorenz at [email protected] or 734-667-2090 or fill out the form below. Follow Lorenz on Twitter @aBookPublicist. Want help titling a book? Check out Scott Lorenz's new award winning, bestselling book: Book Title Generator- A Proven System in Naming Your Book www.BookTitleGenerator.net.
Would you like help promoting your book?
If so, tell us a little about your book. What is the title? Do you have a publisher? What is the publish date? How many pages is your book? What is the cost? Do you have web site? What is your specific goal I.E., to make money, raise awareness, get the attention of an agent or publisher, sell the story to a movie or TV studio or something else?
Submit the form below with this information and we'll get back to you as soon as possible. Thank you!