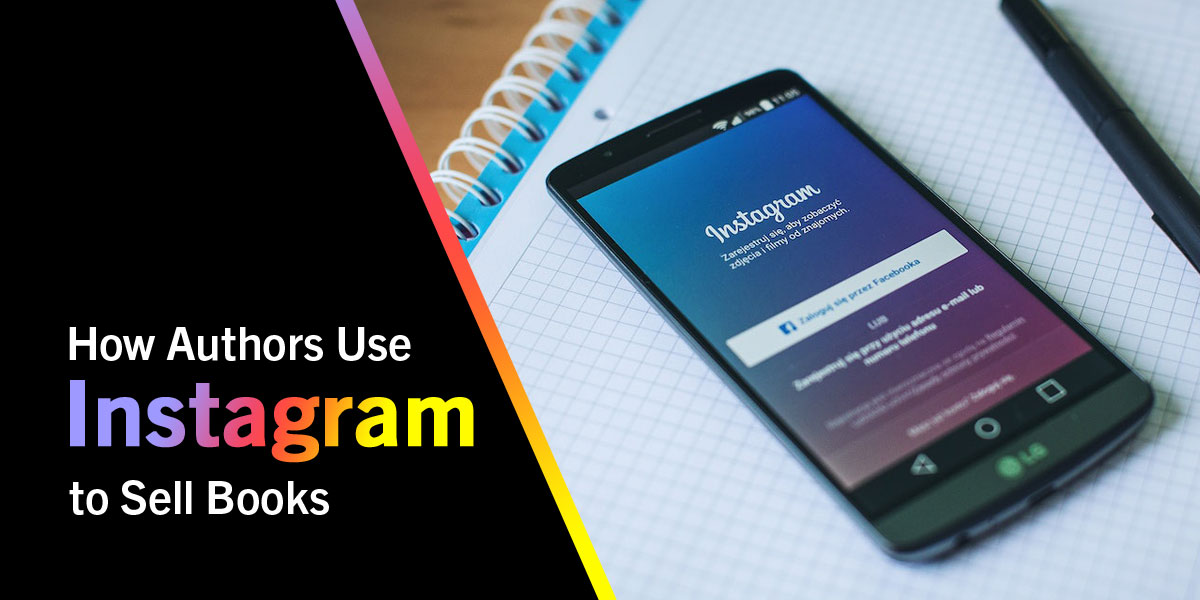 Find out how Instagram is helping authors increase visibility and earn more money.
By Scott Lorenz
Westwind Book Marketing
Instagram has over 1 billion users. So, it's no surprise that many authors are using the platform to sell their books. With an established Instagram account, they're able to build strong relationships, drive interest, and boost sales. If you're an author who would like to use Instagram to your advantage, check out the Instagram accounts listed below. Follow them and engage as you like. They can give you a good idea of how authors are using the one of fastest growing social media platforms.
The New York Times bestselling author of The Kennedy Curse and The 20th Victim loves to repost pictures of children enjoying his books. His account is also full of giveaways, announcements about upcoming releases, and inspirational quotes he lives by.
Dan Brown posts about his virtual story times as well as photos of his life in New England and yellow lab, Winston. He also features occasional quotes from some of his top books like The Lost Symbol and The Da Vinci Code.
From the moment you look at Janet Evonovich's Instagram, you'll notice plenty of color. She fills her profile with bright and cheery photos of Hot Six, Twisted Twenty-Six and other recent books she wrote. There's also a lot of details about book signings and new releases.
Malcolm Gladwell's latest posts are all about his book Talking to Strangers. His Instagram is also packed with photos of him on Jimmy Kimmel Live, NPR Radio, Book Tube, and other places he's been interviewed.
While Jon Krakauer's posts of his political views, travels, and adventures are interesting, his catchy description is particularly noteworthy: "I write books for a living. Been toiling in the writing factory for more than 35 years. Not writing is way more fun." Some of his most popular books include Embrace the Misery, Gates of the Arctic, and Living Under the Volcano.
Mitch Albom, author of Finding Chika and The Next Person You Meet in Heaven is an avid user of the Instagram story feature. He posts short stories to promote his interviews, podcasts, and Say Detroit, a non-profit organization he started to support underprivileged people in Detroit.
Tony Robbins' Instagram is nothing short of inspirational. It's filled with powerful quotes by him and information about non-profits he believes in. He also scatters several funny memes throughout. Robbins wrote The New Money Masters and The Path.
On Jay Shetty's Instagram, you'll find sayings from his current and upcoming books like Think Like a Monk. Here's one that really stands out: T.I.M.E Daily Routine: Thankfulness, Insight, Meditation, Exercise.
Joanna Gaines, author of Magnolia Table and We are the Gardners uses her Instagram account to share lifestyle photos of her and her family. She keeps it pretty personal and makes it easy for followers to get a feel for the everyday happenings in her life.
10. Dashama Konah Gordon (@dashama)
Since Dashama is a "happiness expert" in addition to author of Journey to Joyful, her profile features positive quotes, pictures of her practicing yoga and meditating, and a story Q&A session where she answers her follower's questions. She posts frequently new videos of various activities in the most incredible settings. The Bottom Line: Use Instagram to grow and expand your audience.
Book publicist Scott Lorenz is President of Westwind Communications, a public relations and marketing firm that has a special knack for working with authors to help them get all the publicity they deserve and more. Lorenz works with bestselling authors and self-published authors promoting all types of books, whether it's their first book or their 15th book. He's handled publicity for books by CEOs, CIA Officers, Navy SEALS, Homemakers, Fitness Gurus, Doctors, Lawyers and Adventurers. His clients have been featured by Good Morning America, FOX & Friends, CNN, ABC News, New York Times, Nightline, TIME, PBS, LA Times, USA Today, Washington Post, Woman's World, & Howard Stern to name a few.
Learn more about Westwind Communications' book marketing approach at https://www.WestwindBookMarketing.com or contact Lorenz at [email protected] or 734-667-2090 or fill out the form below. Follow Lorenz on Twitter @aBookPublicist. Want help titling a book? Check out Scott Lorenz's new award winning, bestselling book: Book Title Generator- A Proven System in Naming Your Book www.BookTitleGenerator.net.
Would you like help promoting your book?
If so, tell us a little about your book. What is the title? Do you have a publisher? What is the publish date? How many pages is your book? What is the cost? Do you have web site? What is your specific goal I.E., to make money, raise awareness, get the attention of an agent or publisher, sell the story to a movie or TV studio or something else? Submit the form below with this information and we'll get back to you as soon as possible. Thank you!